---


Yes, We Are OPEN For Business!

CorkQueen Wine Specials!



---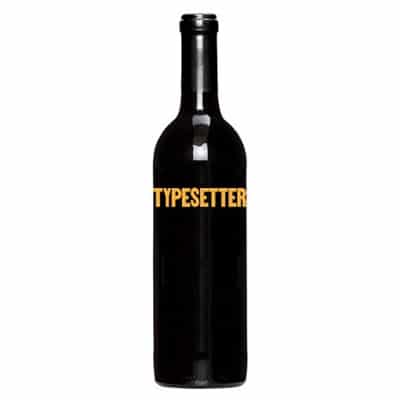 TYPESETTER CABERNET SAUVIGNON NAPA VALLEY
Others:

$99.99
CorkQueen Price:
Only $29.97
Winemaker Notes:
This Cabernet Sauvignon is an inky dark plum/purple color with deeply concentrated aromas of cassis and black cherry notes with a hint of tobacco and tanning leather.
The palate is rich and silky with firm but approachable tannin laced with classic vanilla and mocha notes. The finish has a touch of astringency which is akin to high cacao chocolate.
This wine is ready to drink now but will improve in the cellar through 2040.
CorkQueen Thoughts:
Typesetter Cabernet Sauvignon is one of my latest favorites! Make sure you open this one up early and give it time to breathe or you can decant it!
To offer this wine at a cost 75% less than what it normally does is a great opportunity of unprecedented value to a market full of high quality, but very expensive Napa Cabernet.
This fine Cabernet Sauvignon was produced out of a very high end, hillside estate winery in Calistoga. It was created as a blend from 4 different blocks on the estate and blended together to make a very complex, concentrated and dense wine that is everything you expect in a $100+ bottle from the Napa Valley because this is what it is. From time to time producers fall behind in sales and need to raise cash and this is how TYPESETTER was created.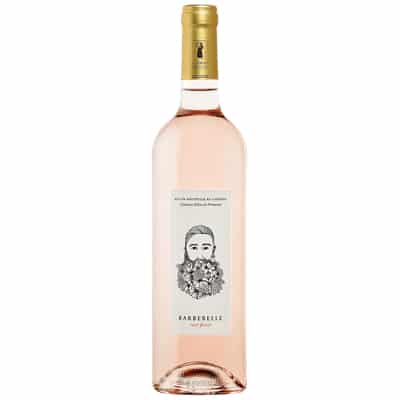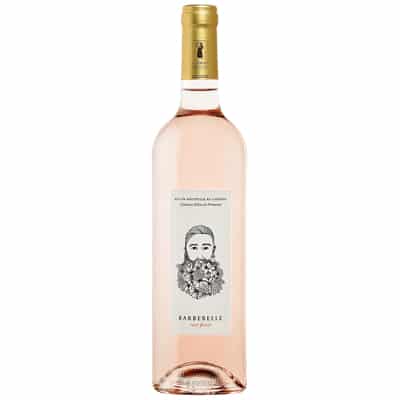 CHATEAU BARBEBELLE ROSE FLEURI
Others:

$29.99
CorkQueen Price:
Only $15.97
Winemaker Notes:
Wine drinkers will enjoy the label playing on the Château name (barbe is French for beard). The wine itself is a light, freshly enjoyable blend of Grenache, Cinsault and Syrah, ripe and downright fruity from Coteaux d'Aix-en-Provence.
CorkQueen Thoughts:
I call this the "Weird Beard" wine, but don't let looks deceive you! I love a nice Provence Rose' and this one fits the bill. It will be a great wine for the summer – around the pool or for just something refreshing! You can guarantee that there are already a few in my wine cooler!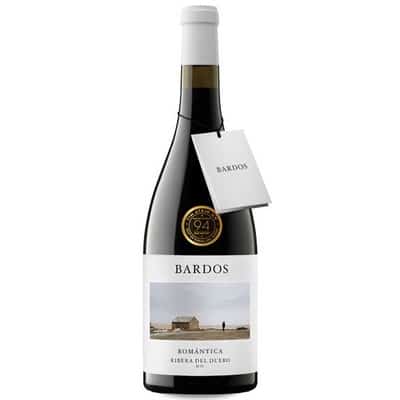 BARDOS ROMANTICA RIBERA DEL DUERO
Others:

$39.99
CorkQueen Price:
Only $17.97
Winemaker Notes:
Deep cherry red color with a dark violet edge. Intense and complex aroma of ripe fruits, dark fruits jams, tobacco, and leather. Full-bodied wine with strong structure and noticeable freshness. Smooth and elegant, complemented with gentle tannin and pleasant finish.
CorkQueen Thoughts:
Anyone that knows me, knows that I have a special affinity for Spanish wines. When I treat myself, I will search for a Reserva or Gran Reserva, but this Crianza is a solid drinker. It is a good Tempranillo with sufficient tannin to remind you it was from Spain. This is a nice addition to my Spanish wines without breaking the bank.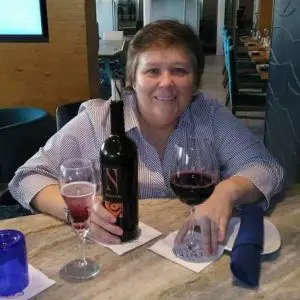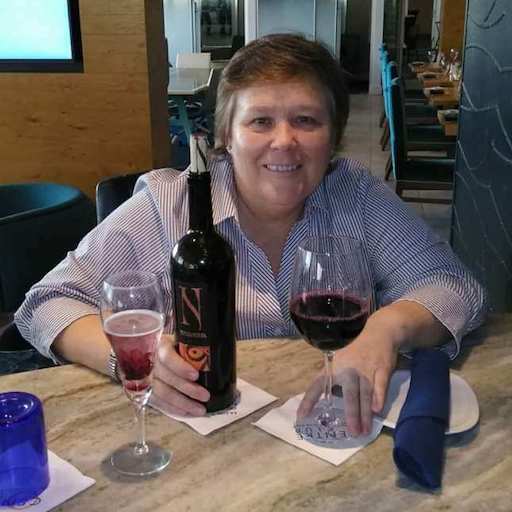 Known to her friends and family as Karen, she has embraced the idea of wine and education.
Karen began her involvement in wine while working at the Grand Hotel on Mackinac Island, Michigan. She started as a bartender and advanced to the Beverage Controller.
Karen enjoys discovering new wines (especially Spanish reds) and sharing those discoveries with her friends.
Karen has passed the WSET 1 and the WSET 2. She has led the monthly event, Wine Down Wednesday at the Centre Club in Tampa, Florida since 2016.
In 2019, Karen started the Bacchus Club of Tampa Bay. This group has the opportunity to taste higher-end wines or enjoy a wine pairing dinner. Sometimes they even get a visit from winemakers from the U.S. and Internationally.
Karen currently serves on the board of Corks 4 A Cause, which is a 501(c)(3) that holds wine events to raise money for other non-profits in the Tampa Bay area.